Wyoming Fly Fishing Day Trips & Vacation Packages

Our seasoned guides can lead you on walk-wade trips or steer a boat down one of the area's many beautiful rivers. We'll help you customize your trip depending on where you want to go and what you hope to catch. Our day trips are perfect for those wanting a taste or introduction to fishing Western Wyoming's waters. Our multi-day and vacation packages provide a more immersive experience where for several days you get to focus entirely on fishing.
We offer floating and walk-wade day trips. We can fish the Snake River near Jackson, WY, but also take you to quieter locations in the Wyoming Range and Wind River Mountains. Day trips are a great introduction to fishing the area, but be warned, at the end you'll probably want more.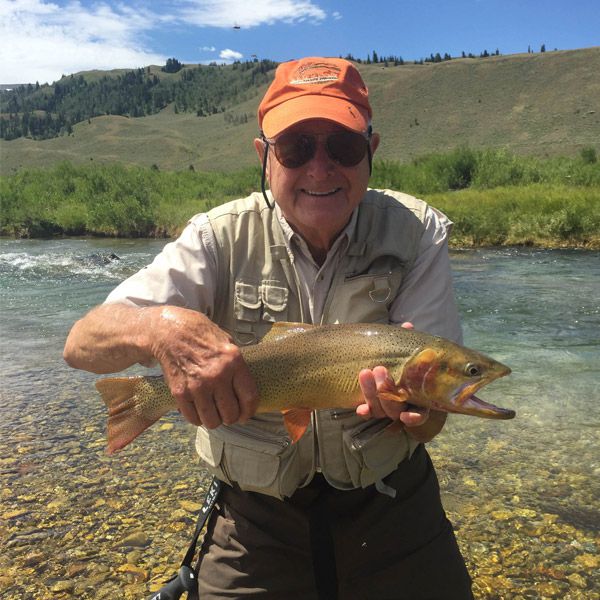 The best way to truly experience fly-fishing in Wyoming is with our multi-day trips which allow you to sample some of the best waters in the West. These trips are perfect for serious anglers, and also offer an immersive experience for beginners to hone their skills. The focus is on fishing—a lot.
We offer a variety of options, from a single overnight to six nights on the water. Our specialty trips get people away from the crowded waters of Jackson Hole, Wyoming to the pristine waters of the Wyoming Range and Wind River Mountains. There's no better way to hone your technique, catch a variety of fish and explore Western Wyoming's waters than booking several days with us.